AI-assisted art is increasingly common. What does that mean?
Get immediate, unlimited access to all subscriber content and much more.
Learn more in our subscriber FAQ.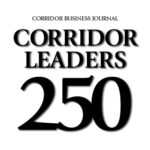 January 19 @ 5-7PM
Critical business news, thoughtful analysis and valuable strategic insights for business leaders in the growing Cedar Rapids / Iowa City Corridor.
Copyright ©2022 Corridor Media Group, Inc. All Rights Reserved.